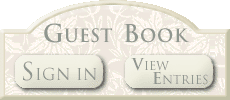 Jesus Is The Light.Homestead.com

Send in your praise of Jesus and how He effected your life. Will be published on this web site.

Send in your praise of Jesus and how He effected your life.

Jesus is my everything! With out Him i wonder where i would be.He said He would never leave me or forsake me and he never has.He gives me all i need.I love Him with all my heart and soul.There is no way i can thank Him or praise Him enough.Help my faith to keep on increasing and forgive me when i fail You.  I LOVE YOU LORD!!!! Amen

Betty D

I LOVE JESUS AND JESUS LOVE ME I KEEP ON RAVING OF GOD I LOVE THE HOLYLAND KEEP PRAYER FOR THE HOLYLAND I LOVE THE WORD OF GOD IT IS POWWERFUL I BLESSED THE HOLYLAND AND GOD HAS BLESSED YOU

Dave

LORD JESUS CHANGED MY LIFE.I WAS AN HARD CORE ADDICT.MY CHARACTER DEFECTS ARE MAIN REASONS FOR MY ADDICTION.LORD JESUS CHANGED MY WAYS.NOW I LEAD MY LIFE WITH PEACE AND HAPPINESS.PRAISE THE LORD...J.T.

he spares my life each day, sometime i ask him why he allows us to go thriugh certain problems but i have learn its all a test top see how we as christian have faith. i have alot of problems with my mom and if it wasnt god leading me i would have taken my life already. he is so wonder ful always their to give love and comfort and i will continue to serve him no matter what. i have been a christian for seven years now am now nineteen yrs old, and through my sait life i have fallen but never stay down, god never give up on me so i wont stop servin him.

i pray everyday,i always take jesus name,i pray lord jesus once again come back earth and save the earth,god bless me and my family and all people of universe David S